Steamatic of Kansas City - 816-323-6001
---
Testimonials
We love our Customers!
Our whole family was getting treatments from our allergist. After Steamatic cleaned our air ducts, our allergy symptoms almost completely disappeared. We couldn't believe the difference Steamatic cleaning made to our health. - Ken and Jan M.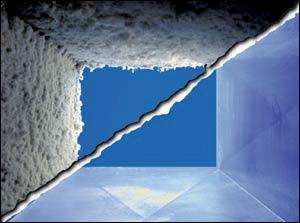 Our school was in danger of having to close if we couldn't reduce the mold count in the building to safe levels. Steamatic cleaned our air duct systems thoroughly and removed the mold that had started growing in the air ducts. After the cleaning was completed, air quality testing proved that the mold spore count was back to normal, acceptable levels, and the classrooms and halls even smelled better. -Howard S.